Nokia 6300 4G Review -- escaping the smartphone 'world'... mostly.
Home
기계 번역
Lately, I have been noticing that my smartphone usage has been on an uhealthy uptick-- averaging ~2.5 hours/day, mostly spent on internet-connected apps such as Telegram and a web browser, so I opted to switch (temporarily at least) to a feature phone-- which ended up being harder than it seemed at first, given my (admittedly complex) requirements, such as:
Sold unlocked
Whitelisted for AT&T, if not both AT&T and Verizon (referring to the carrier allowing the use of VoLTE/VoWLAN on the device-- see the AT&T whitelist here)
Supports storage expansion via microSD cards
The Nokia 6300 4G was seemingly the only device which 'fit the bill'-- coming in at US$70 pre-tax as of writing, the 6300 4G seems to be one of the few reasonably-priced feature phones that works on all three major carriers in the USA (AT&T, T-Mobile, and Verizon).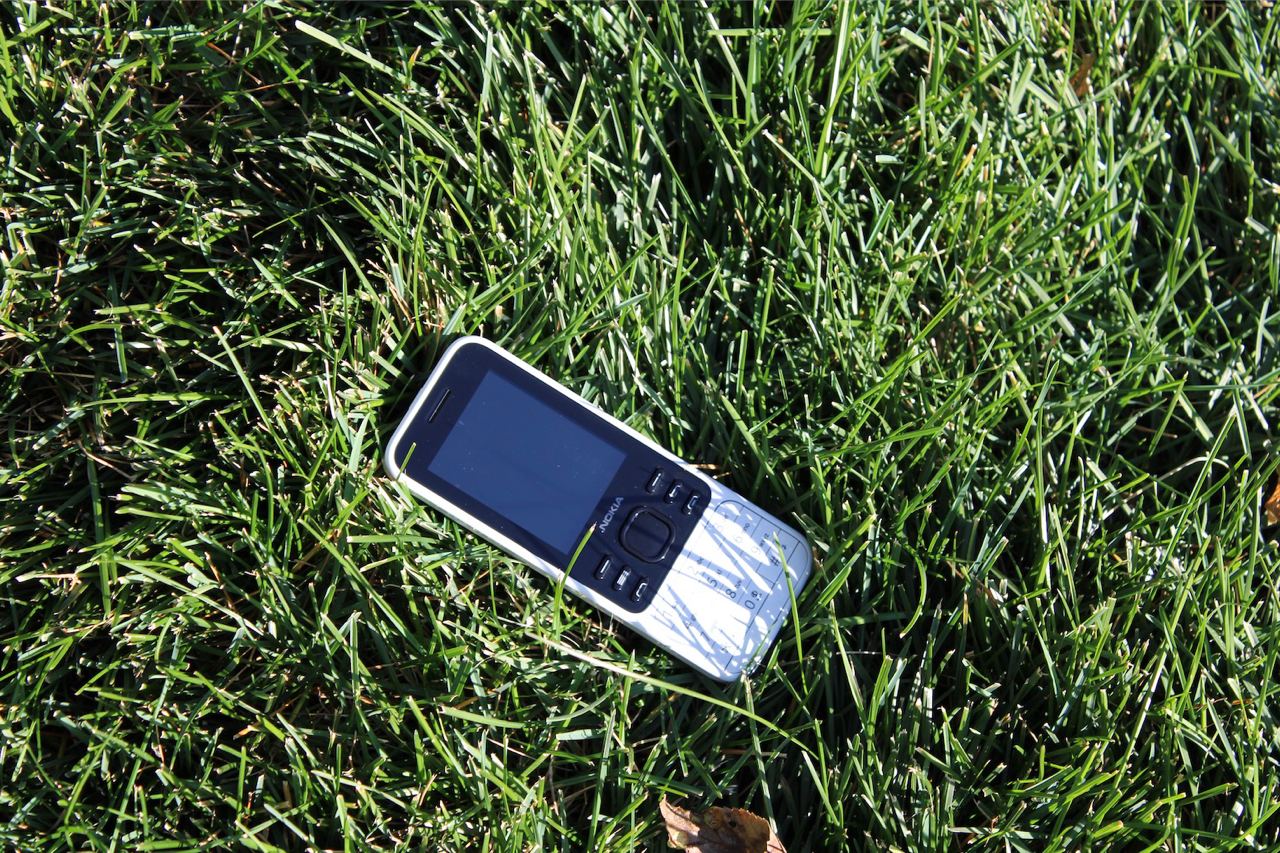 Hardware review
The 6300 4G seems to be a decently built device, although it is quite large for what it is, coming in at a comparable size to the 2nd & 3rd gen iPhone SE (which is the same size as the 6, 6s, 7, and 8).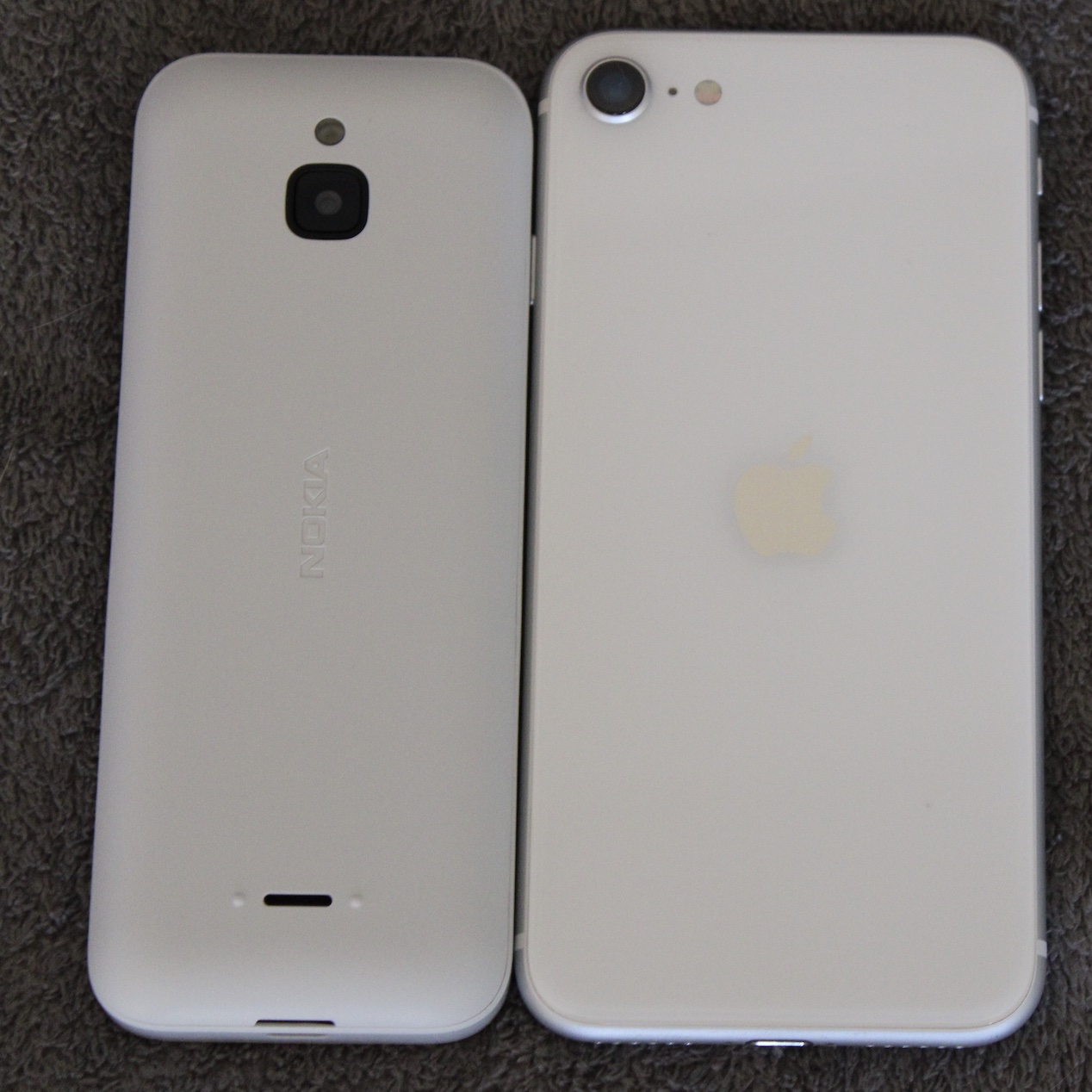 Peering around the device, the 6300 4G has a decent backlit keypad and a 2.4" (or ~17.8 CM) TFT display on the front; a VGA camera, flash and speaker on the rear; a power button and 3.5 MM headphone jack at the top; and a MicroUSB port at the bottom.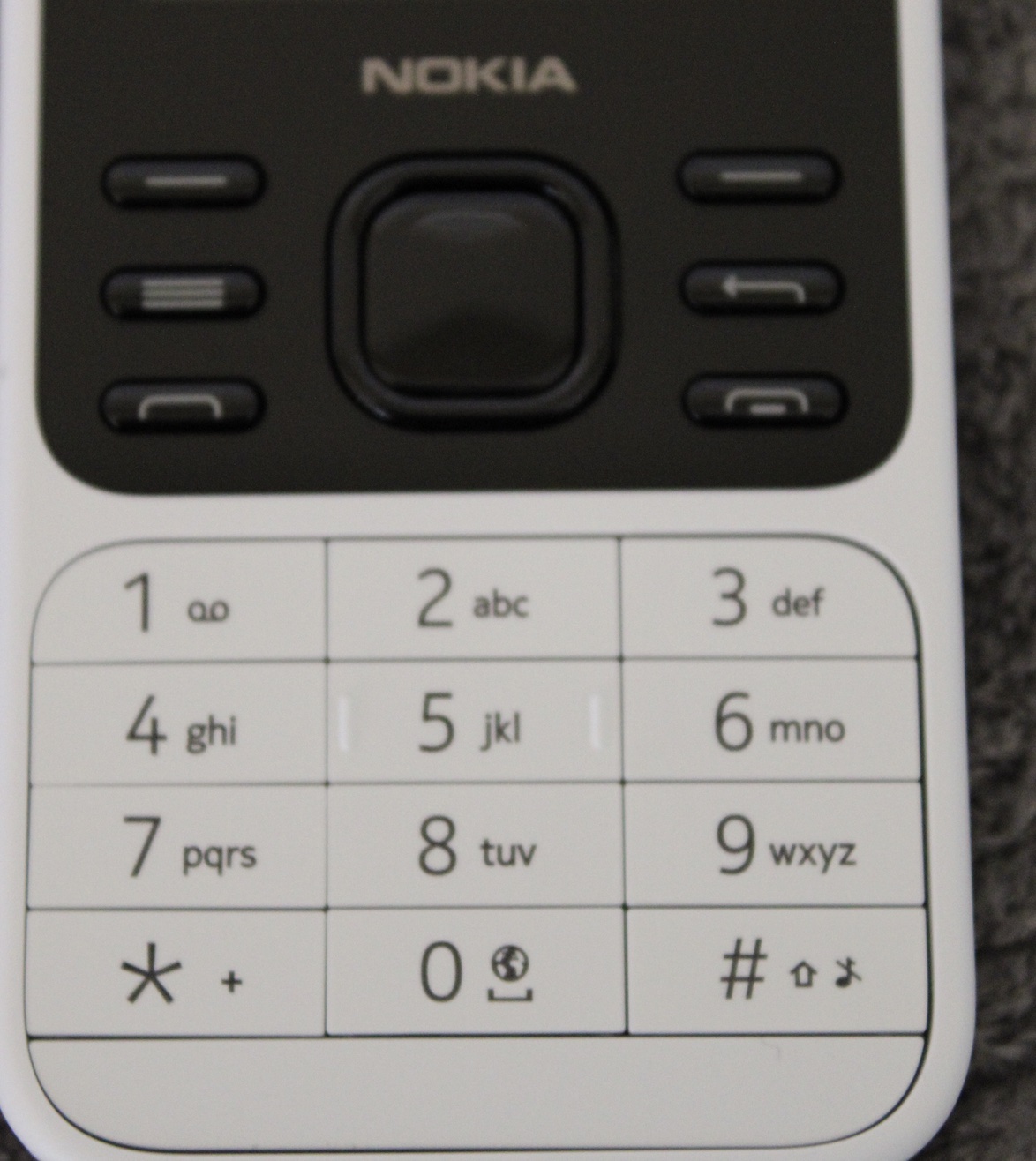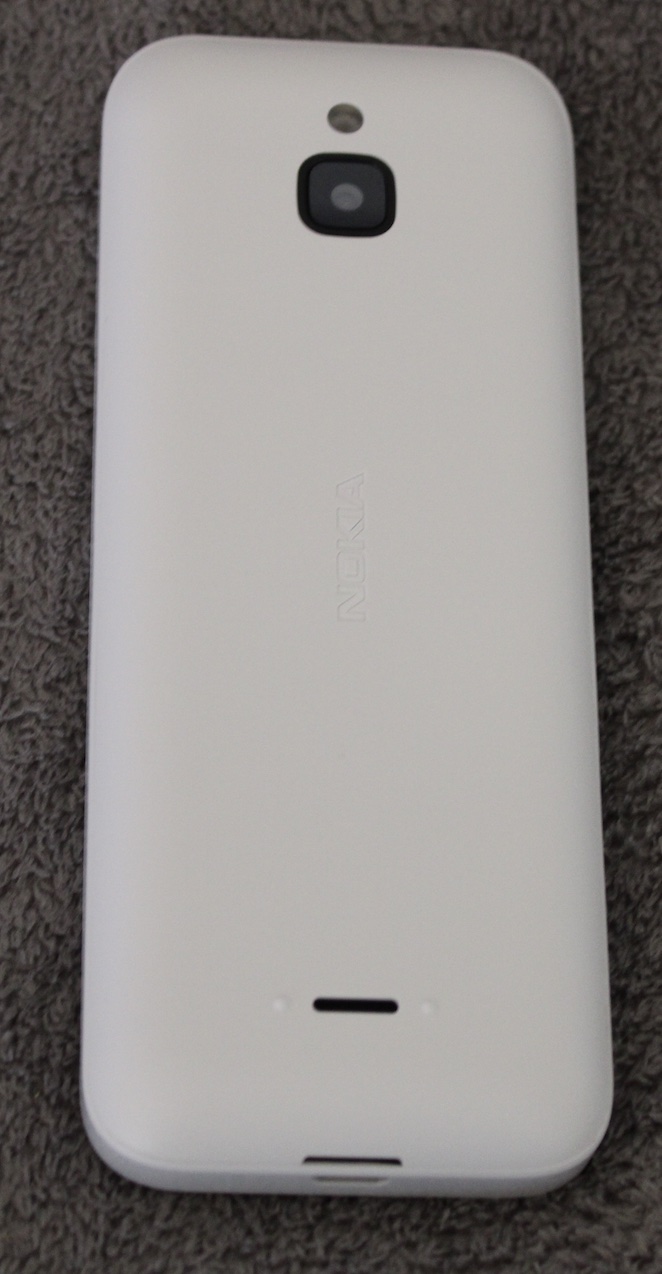 Removing the rear cover reveals a 1,500 mAh lithium-ion battery and microSD card slot initially. The battery seems to last decently long when sending/recieving SMS, calling, music playback and remaining in standby (which doesn't drain much battery-- even with data and WLAN enabled), however, it does begin to drain rapidly when using the web browser or streaming video.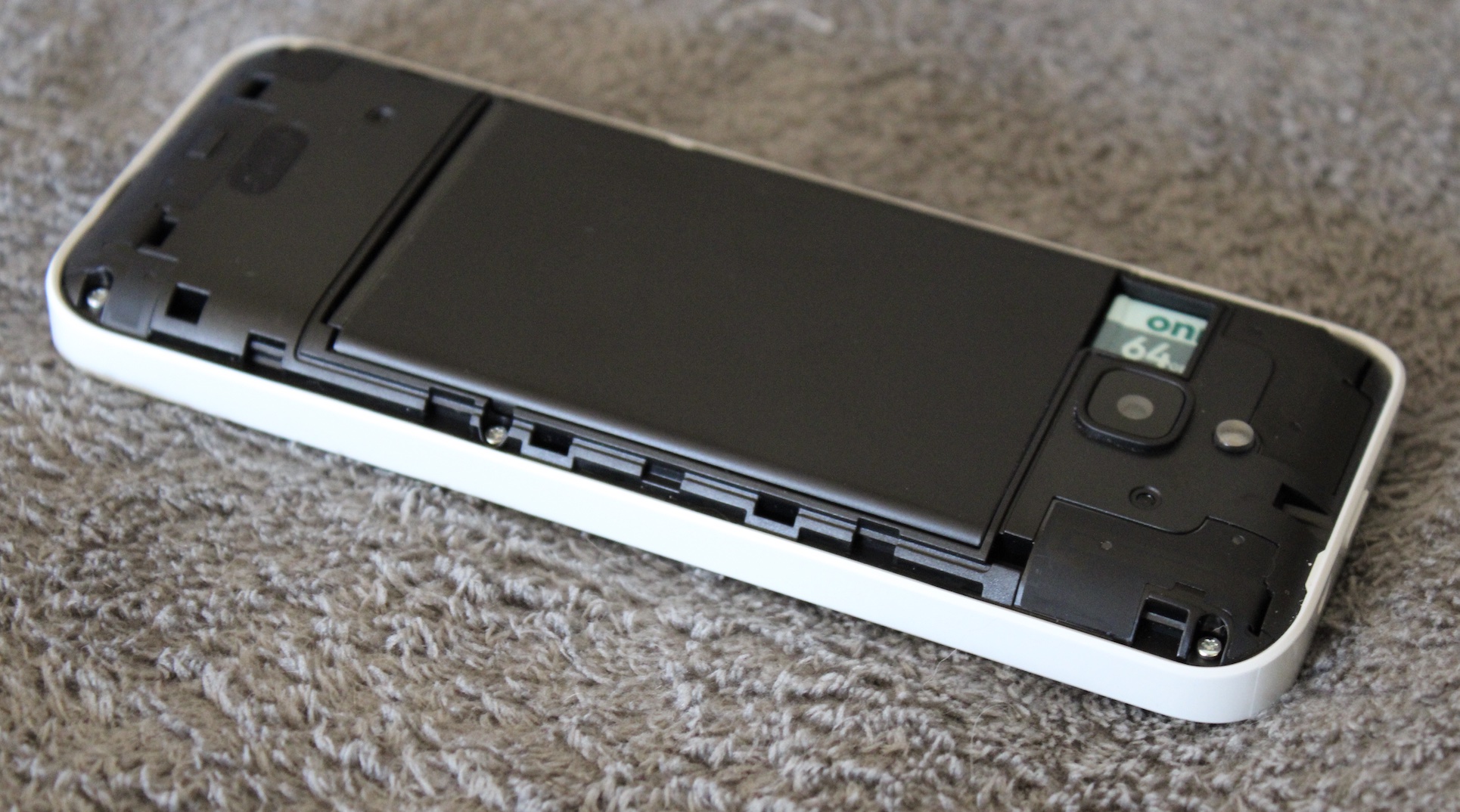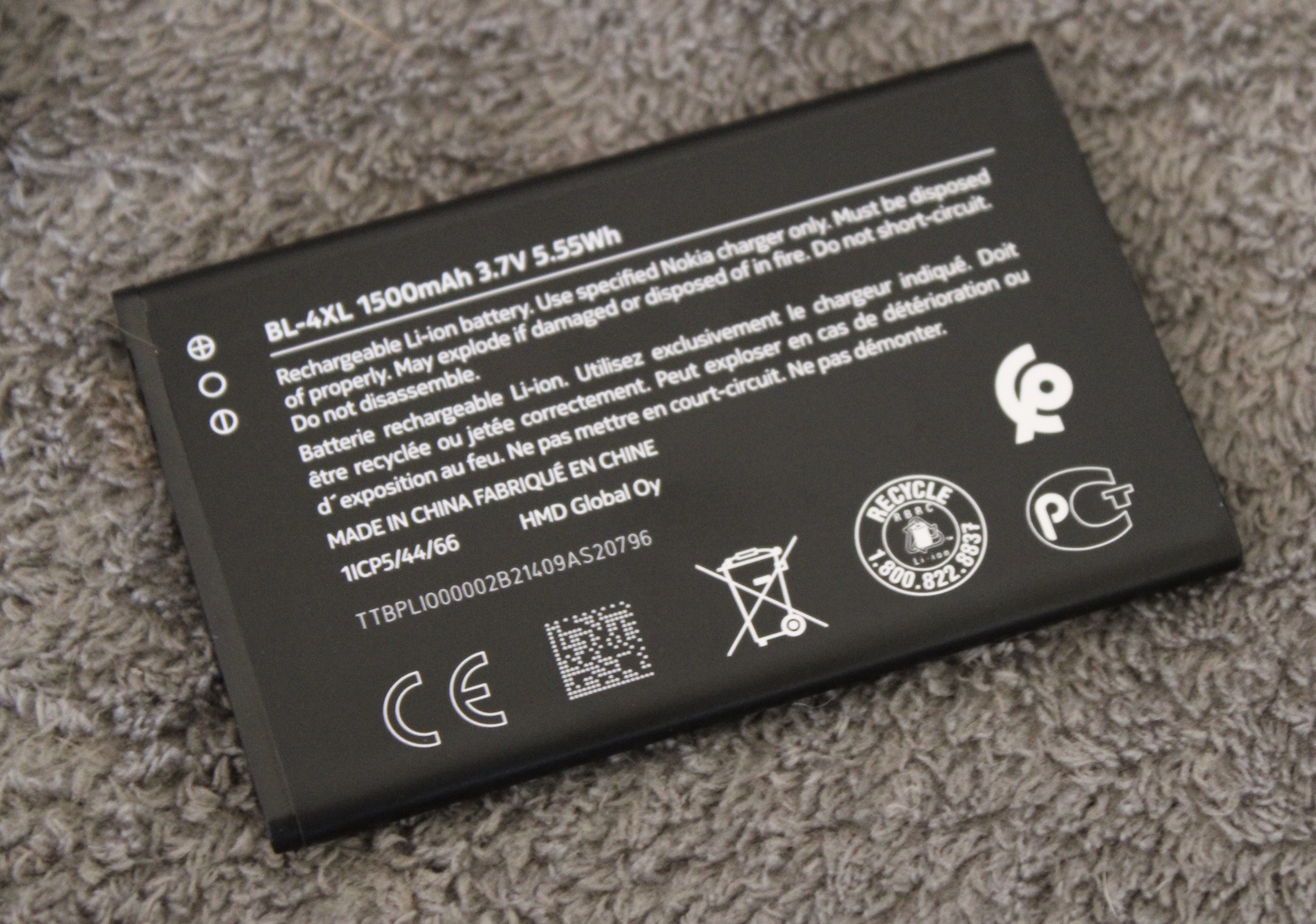 Removing the battery reveals both of its nanoSIM slots, both IMEIs (on my device) appeared to be whitelisted for AT&T and Verizon.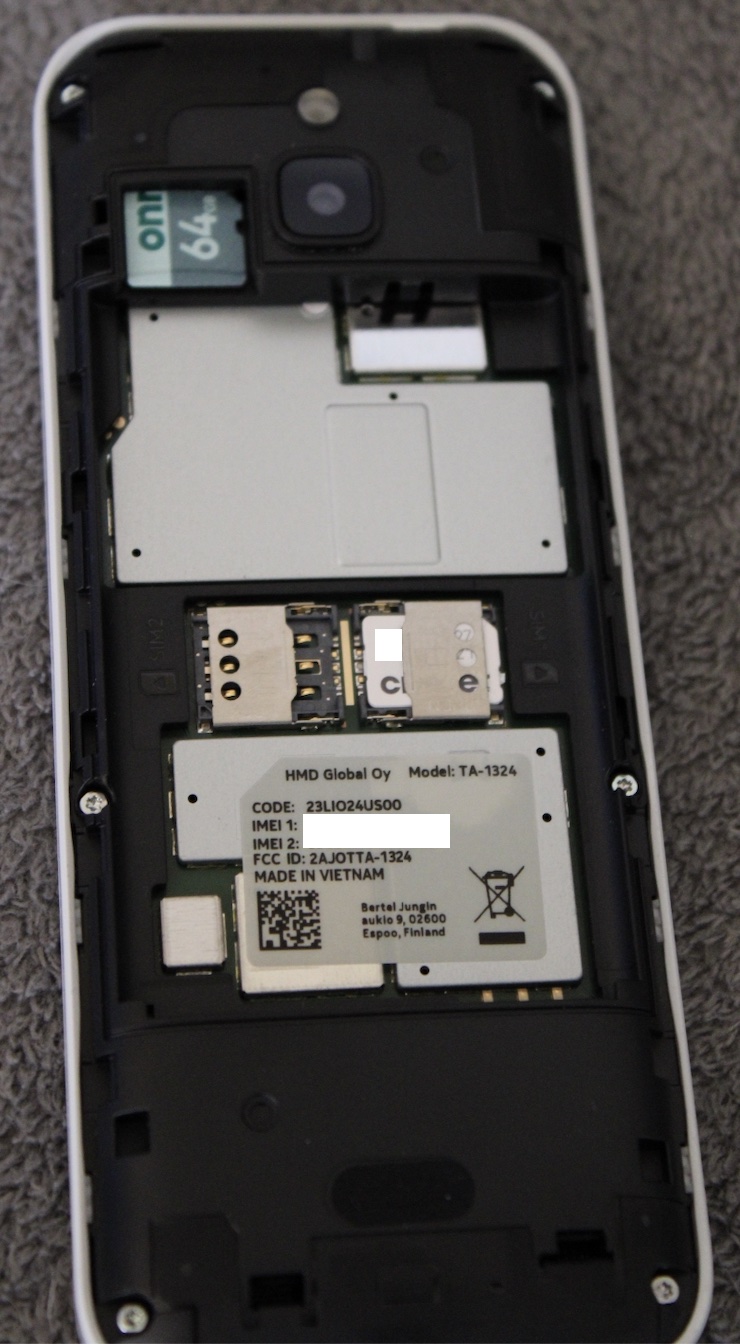 Spec-wise, aside from the aforementioned (VGA camera, 1,500 mAh battery), the 6300 4G has a Qualcomm Snapdragon 210 chipset (with the FM tuner enabled), 4 GB of storage (of which roughly half is availible to the user once set up), 512 MB of RAM, and runs KaiOS 2.5.4.
Software review
As mentioned, the 6300 4G runs KaiOS 2.5.4, which appears to be the latest version of the KaiOS 2.x system (KaiOS 3.x is an arguably worse OS, being that it lacks any backwards compatibility with applications made for prior versions, and applications made for KaiOS 3.x won't be functional on 2.x), which means that the 6300 4G is running the last version of KaiOS compatible with Facebook and WhatsApp (although, you should probably stop using any Facebook/Meta services if you care about freedom and privacy), as well as the pre-installed YouTube and Google PWAs (the same can be said for Google).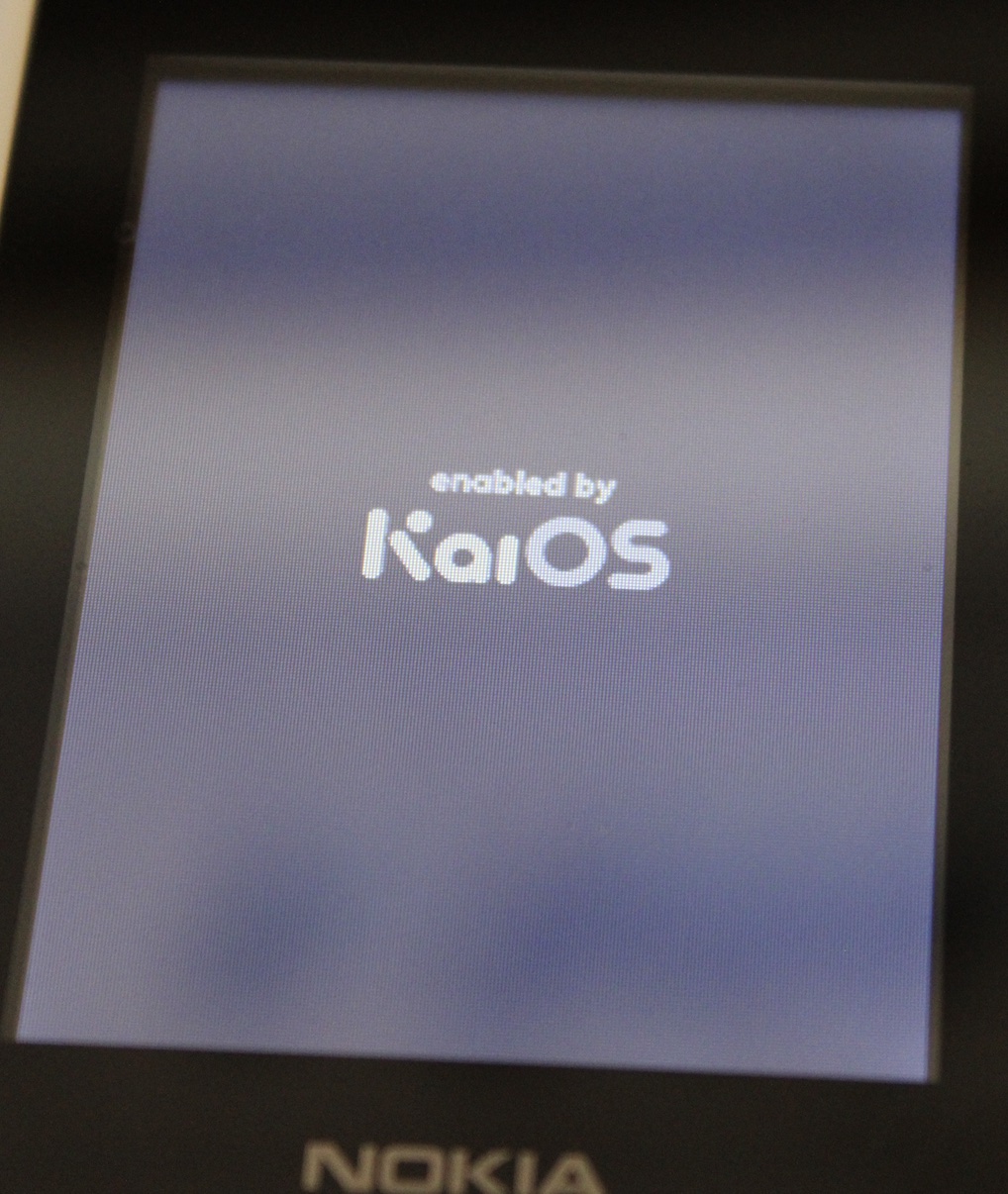 KaiOS itself contains a few privacy preserving options out of the box, such as the ability to disable location tracking, replace the default search engine (Google) with DuckDuckGo, and the ability to enable/disable MTP (Media Transfer Protocol, or in layspeak: the ability to connect your device to a computer and view its files). However, as a critical flaw for anyone engaged in political activism, living under an oppresive regime, traveling internationally, and/or simply cares about privacy and security, KaiOS lacks the ability to encrypt your device or your microSD card, even if you have a passcode, meaning that your device becomes an open door for federal agents at the U.S. border (or any nation's officials, really).
Performance-wise, KaiOS performs excellently for basic tasks, such as sending/recieving SMS & MMS, calling, and taking photos. Using the web browser to load anything other than simple HTML-based sites quickly slows down the device, and causes rapid battery drain.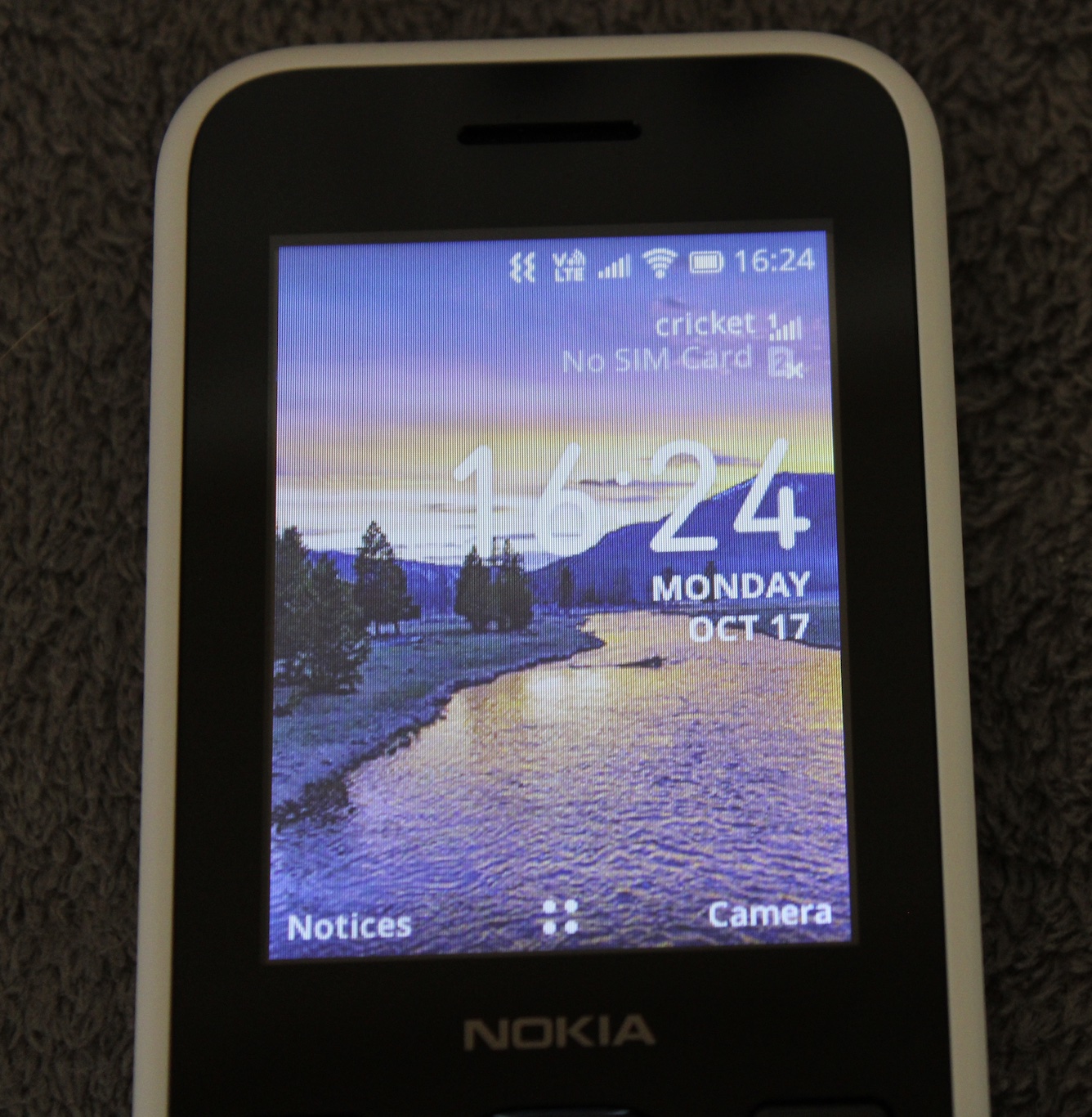 The camera
The VGA-resolution camera on the 6300 4G produces photos that better resemble oil paintings (at times) than actual photos. It also has digital zoom, which makes the photos look like nothing but a few blurred pixels. I won't provide an example for privacy-related reasons, as I have little reason to use this camera outside of my own house.
Conclusion
The Nokia 6300 4G doesn't really do anything that any other KaiOS device can't do (at the price, in the USA its possible to get far cheaper KaiOS, and even Android devices, although, the vast majority of those are locked either directly to a carrier or an MVNO; abroad, it might be a decent & viable option, especially if reliability and reputability of the brand are important. For a device intended for a 'digital detox,' the 6300 4G does fill the gaps very nicely-- with a browser that can properly load in news articles, MMS messaging, and near-universal carrier compatibility in the USA.
Copyright 2022, Econobox_ (d.b.a konat.neocities.org)